Personal Wardrobe Service
Your time is valuable, which is why we are introducing "We Come to You" This service allows you the luxury of having a personal clothier, dedicated to making your life just a little bit less demanding, in the comfort of your home or office. We start by getting to know you and your wardrobe needs, your style, your personality, your taste. We then take full measurements and give you a variety of options of our finest fabrics to choose from.

Our selection includes wool, cashmere, silk, cotton, and other fine materials which are then crafted into suits or shirts that are perfectly tailored to your body. Having a wardrobe you are confident with, especially one that was made specifically for you, will make you feel and look your absolute best. Schedule your first appointment today and we will come to you with our knowledge and expertise.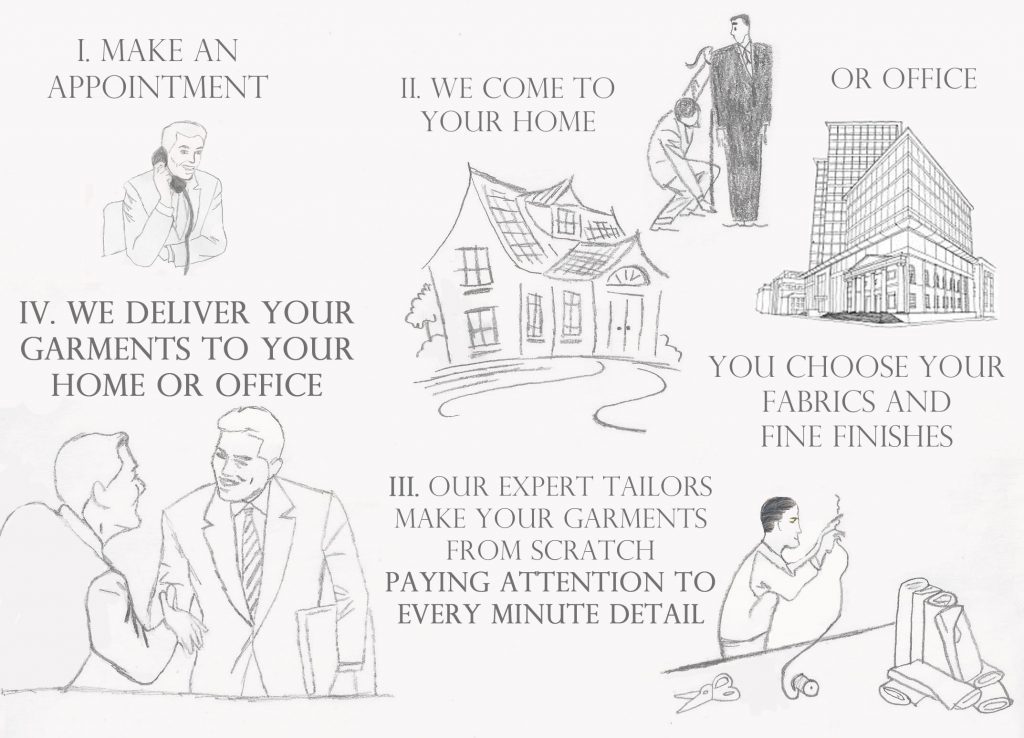 We Take Your Measurements